Make Data-driven Decisions using MongoDB and Looker
Today we are announcing a partnership and integration with Looker, a leader in modern, user-friendly business intelligence solutions. Like most BI tools, Looker works well with relational data, so the integration with MongoDB is made possible through the MongoDB Connector for Business Intelligence.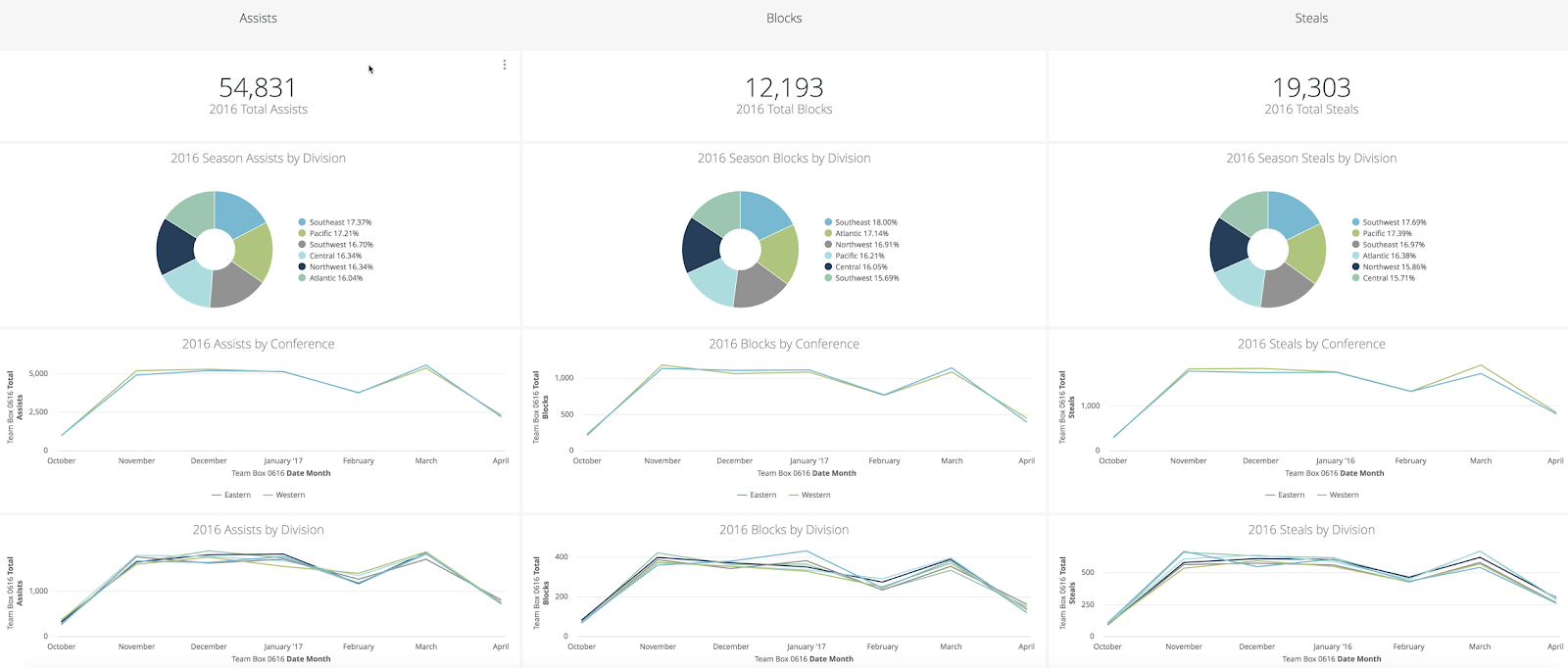 Using a simple, yet highly functional and powerful interface, Looker can ingest data from a number of different data sources empowering business users to create and manage reports and dashboards and make data-driven decisions. Now that MongoDB data can be queried by Looker directly, this removes the need to perform any ETL operations on MongoDB data.
Adding MongoDB as a data source is simple and can be accomplished through Looker's admin interface for connections. The simplest way to get data into Looker is to use MongoDB Atlas, our DBaaS offering. Alternatively, customers can also connect to on-premises of self-managed instances. Due to MongoDB's distributed architecture, you can connect to a dedicated secondary replica assigned to analytics and report away without impacting operational workloads running against other nodes in the cluster.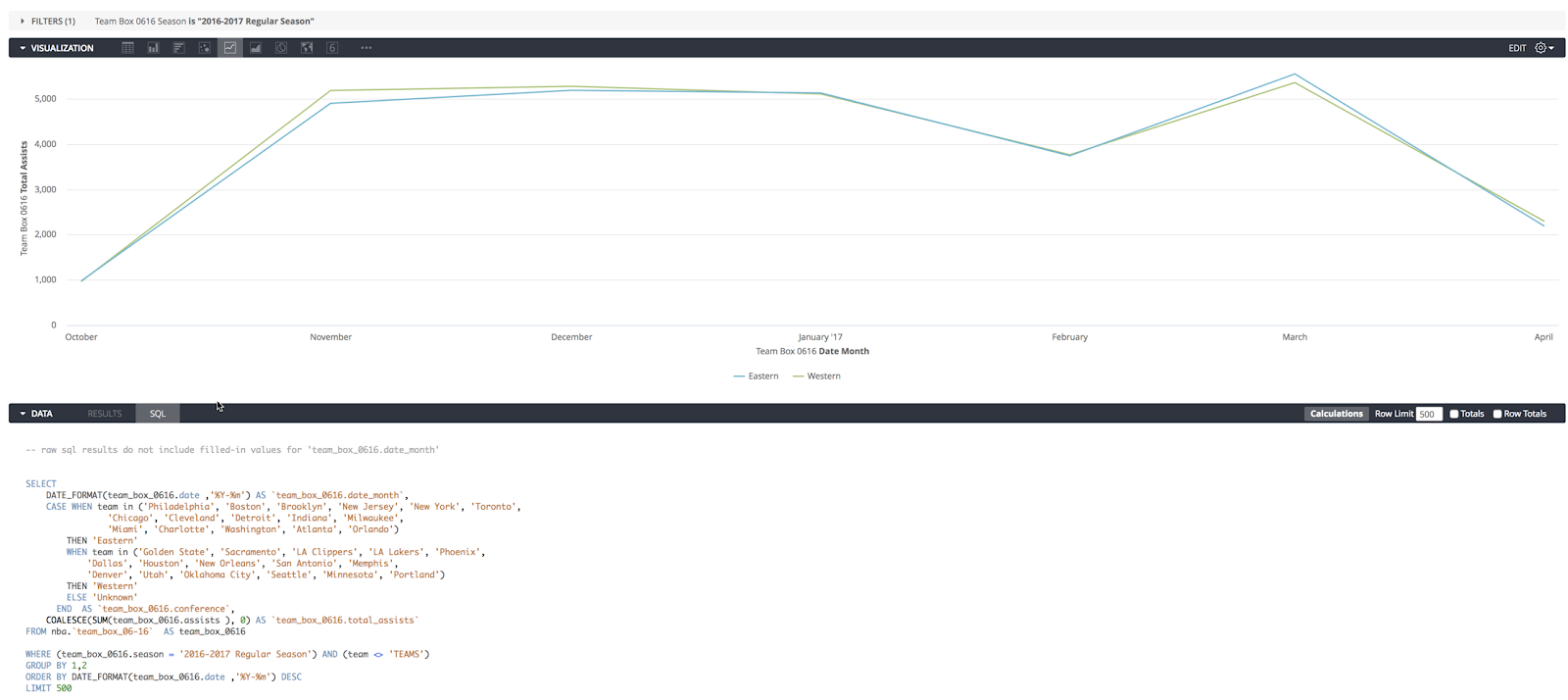 By combining the flexibility of MongoDB, along with Looker's simple, intuitive, yet powerful interface, business users can quickly and easily gain insights from their MongoDB data. Users can create and manage dashboards, schedule reports, and even share these with colleagues. With Looker and MongoDB, business users can better understand data, identify trends, and make timely decisions based on solid analysis.
To learn more about MongoDB's integration with Looker, please stop by our booth at Looker JOIN 2018 this week in San Francisco. There you will see hands-on demonstrations of the integration and examples of reports and dashboards that can be created using MongoDB and Looker together.
MongoDB's BI Connector the Smart Connector for Business Intelligence
In today's world, data is being produced and stored all around us. Businesses leverage this data to provide insights into what users and devices are doing. MongoDB is a great way to store your data. From the flexible data model and dynamic schema, it allows for data to be stored in rich, multi-dimensional documents. But, most Business Intelligence tools, such as Tableau, Qlik, and Microsoft Excel, need things in a tabular format. This is where MongoDB's Connector for BI (BI Connector) shines.
MongoDB BI Connector
The BI Connector allows for the use of MongoDB as a data source for SQL based business intelligence and analytics platforms. These tools allow for the creation of dashboards and data visualization reports on your data. Leveraging them allows you to extract hidden insights in your data. This allows for more insights into how your customers are using your products.
The MongoDB Connector for BI is a tool for your data toolbox which acts as a translation layer between the database and the reporting tool. The BI Connector itself stores no data. It serves as a bridge between your MongoDB data and business intelligence tools.

The BI Connector bridges the tooling gap from local, on-premise, or hosted instances of MongoDB. If you are using MongoDB Atlas and are on an M10 or above cluster, there's an integrated built-in option.
Why Use The BI Connector
Without the BI Connector you often need to perform an Extract, Transform, and Load (ETL) process on your data. Moving it from the "source of truth" in your database to a data lake. With MongoDB and the BI Connector, this costly step can be avoided. Performing analysis on your most current data is possible. In real-time.
There are four components of a business intelligence system. The database itself, the BI Connector, an Open Database Connectivity (ODBC) data source name (DSN), and finally, the business intelligence tool itself. Let's take a look at how to connect all these pieces.
I'll be doing this example in Mac OS X, but other systems should be similar. Before I dive in, there are some system requirements you'll need:
A MongoDB Atlas account
Administrative access to your system
ODBC Manager, and

Instructions for loading the dataset used in the video in your Atlas cluster can be found here.

Feel free to leave a comment below if you have questions.

Get started with

MongoDB Atlas

today to start using the MongoDB Connector for BI to examine and visualize your data.