Didn't have room in your swag bag for datasheets? Download digital copies of the content we talked about at AWS Summit Chicago.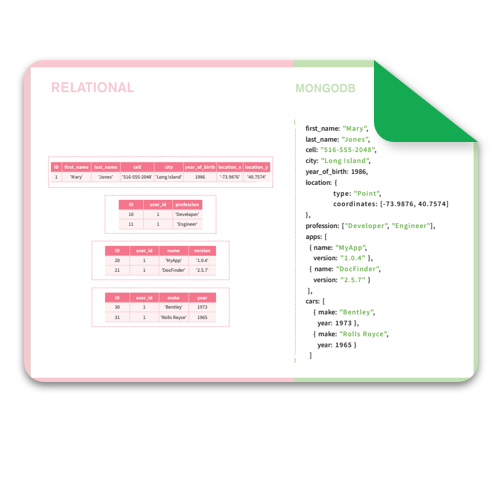 MongoDB vs. Relational Data Model
Still using a legacy database? See how MongoDB's document model compares.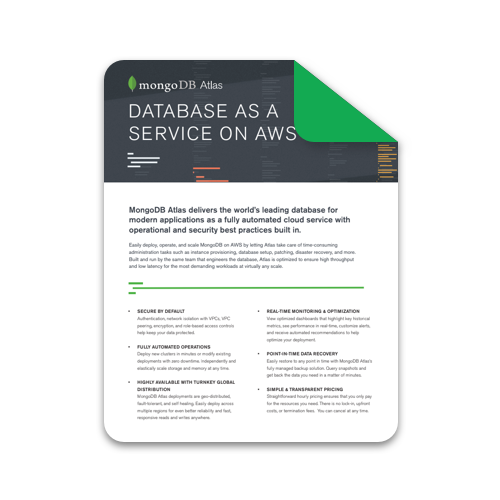 MongoDB Atlas: Database as a Service on AWS
MongoDB Atlas is the fully automated cloud service engineered and run by the same team that builds the database. Learn about MongoDB Atlas, the best way to run MongoDB on AWS.