IoT City Tour series partners: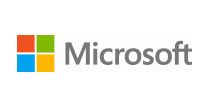 The MongoDB IoT European City Tour comes to Stuttgart
Tuesday, 23rd September 2014
Evolving from the world of Machine to Machine (M2M), the Internet of Things (IoT) blends data from multiple devices and enterprise systems with rich, real time analytics to create new levels of operational insight, efficiency and opportunity. Telematics and mobility, retail and intelligent supply chain management, manufacturing automation, mHealth and patient monitoring, the connected home and smart utility grids are all industries and applications that are emerging from IoT advancements. Please note that the event is complimentary, and space is limited, so please register early.
Hear how MongoDB and its partners are helping organisations to:
Deliver operational insight and lower costs
Unlock new revenue streams
Improve customer service and support
Our speakers for Stuttgart:
Emil Berthelsen, Principal Analyst, Machina Research
Will discuss the market landscape for M2M and IoT, and the impact of these market developments on database requirements.
Joe Drumgoole, SA Technical Director EMEA, MongoDB
Why your Dad's database won't work for IoT. IoT is the next big paradigm shift in computing. The move to super-dense sensor networks creates a completely new set of opportunities and challenges for developers, designers and end-users. In this context we need a new kind of storage medium.
Davy Nys, Vice President EMEA APAC, Pentaho
Analysing the Internet of Things. Drawing on Pentaho's wide experience in solving customers' big data issues, Davy Nys will position the importance of analytics in the IoT.
Understanding the challenges behind data integration & analytics for IoT
Future proofing your information architecture for IoT
Delivering IoT analytics, now and tomorrow
Real customer examples of where Pentaho can help
Arthur Viegers, Senior Solutions Architect, MongoDB
Managing the Database Complexity. The value of the fast growing class of NoSQL databases is the ability to handle high velocity and volumes of data while enabling greater agility with dynamic schemas. MongoDB gives you those benefits while also providing a rich querying capability and a document model for developer productivity. Arthur Viegers will outline the reasons for MongoDB's popularity in IoT applications and how you can leverage the core concepts of NoSQL to build robust and highly scalable IoT applications.
Dirk Slama, Director of Business Development, Bosch SI
Industrial Internet, Smart Factory, Industry 4.0 – all of these concepts are promising to transform the current industrial landscape by leveraging the IoT. In this presentation, Bosch, TechMahindra and MongoDB will present a concrete example that goes from concept to implementation. Learn how advanced handheld tightening tools, user ID cards, wireless indoor localisation technology, M2M asset management and big data can be combined to form a powerful track and trace solution for advanced manufacturing requirements.
Bernard Doering, Regional Sales Director DACH, Cloudera
Hadoop and the Future of Data Management. As Hadoop takes the data management market by storm, organisations are evolving the role it plays in the modern data center. Explore how this disruptive technology is quickly transforming an industry and how you can leverage it today to drive meaningful change in your business.
Timo Klingenmeier, General Manager, inmation GmbH & Co. KG
Industry 4.0 and the Internet of Things translate to new opportunities and new challenges for manufacturing corporations. The informed workforce requires access to vast amounts of data. Handling floods of data from the production floor across the organisation and in exchange with selected business partners is not a simple task, but when achieved it turns into a major competitive advantage. MongoDB's strategic partner inmation has developed a middleware solution which combines intelligent industrial real-time connectivity with unlimited scalability and one uniform storage layer for all kinds of data structures – MongoDB.
Dr-Christian-Geuer-Pollmann, Technical Evangelist, Microsoft
The Microsoft Azure Platform for IoT. The presentation gives a solid overview to the Microsoft Azure platform, with a special emphasis on scenarios for IoT workloads. First, Christian provides an introduction to Microsoft Azure's IaaS compute and networking infrastructure (i.e. virtual machines, virtual networks, load balancers and HA concepts). The second part of the presentation focuses on higher-order services in Azure, such as relational data bases, machine learning, search, and NoSQL offerings. Last, Christian explains how the Azure Service Bus and the Intelligent Systems Services fit into the overall IoT landscape.
Agenda
09:45 - 10:00 Welcome and introduction: Joe Drumgoole, MongoDB
10:00 - 10:30 The market landscape for M2M & IoT: Emil Berthelsen, Machina Research
10:30 - 11:00 Why your Dad's database won't work for IoT: Joe Drumgoole, MongoDB
11:00 - 11:15 Coffee break & networking
11:15 - 11:45 Hadoop & the future of Data Management: Bernard Doering, Cloudera
11:45 - 12:15 Analysing the IoT: Davy Nys, Pentaho
12:15 - 13:00 Walking lunch & networking
13:00 - 13:30 Industrial internet, Smart Factory, Industry 4.0: Dirk Slama, Bosch SI
13:30 - 14:00 Managing the database complexity: Arthur Viegers, MongoDB
14:00 - 14:15 Coffee break & Networking
14:15 - 14:45 Real time data - The source of corporate intelligence & Agility: Timo Klingenmeier, Inmation
14:45 - 15:15 The Microsoft Azure Platform for IoT: Dr Christian Geuer-Pollmann, Microsoft
15:15 - 15:45 Q&A session - all presenters
15:45 - 16:45 Networking & Close
Venue
Dormero Hotel
Plieninger Straße 100
70567 Stuttgart
Germany